Please Click to Access GLOCER 2021 Conference Schedule! 
Welcome to the official website of the 4th Global Conference on Education and Research (GLOCER 2021), which will be held during June 8-10, 2021 as an online conference. GLOCER Conferences are organized by the University of South Florida, Florida, USA. This will be the fourth GLOCER Conference. Please see here the 2017, 2018, and 2019 conferences. Attending or presenting at GLOCER is free of charge. GLOCER is funded by the University of South Florida M3 Center.
GLOCER Conference aims to bring together researchers, scientists, scholars, and scholar students to exchange and share their experiences, new ideas, and research results about all aspects of Global Education and Research and discuss the practical challenges encountered and the solutions adopted. English is the official language of the conference. We welcome paper submissions.
Prospective authors are invited to submit full or abstract only (and original research) papers (which are NOT submitted/published/under consideration anywhere in other conferences/journal) in electronic format through the EasyChair system. All papers will be double-blind reviewed by experts in the relevant fields.
Note: You can publish your paper also abstract only in conference proceedings.
Conference Chairs:
Presenting Sponsor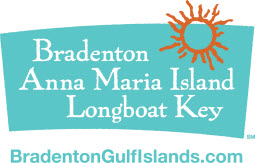 Educational Sponsors