"Salary Equity in Academia Across Gender and Race: Are We There Yet?"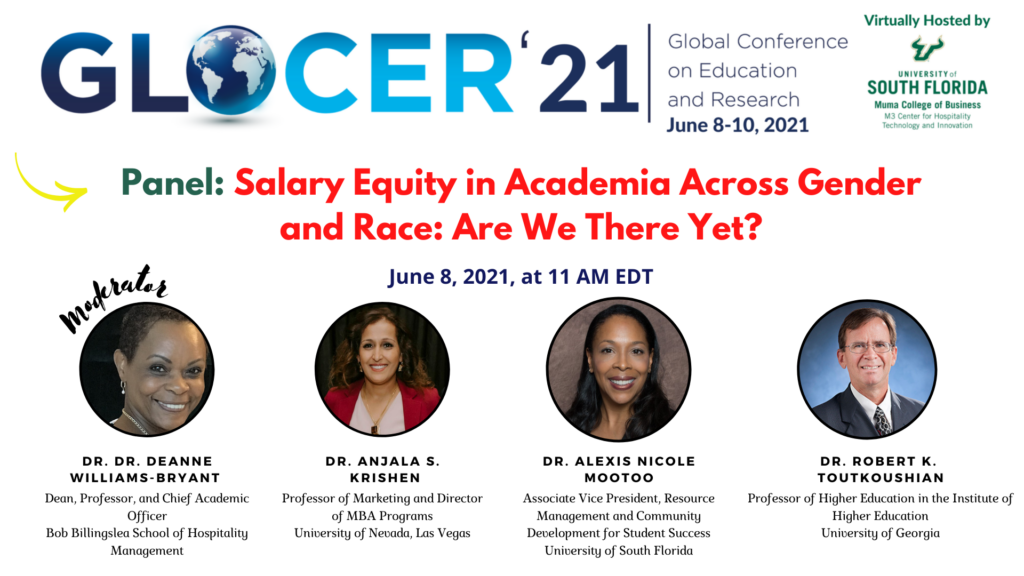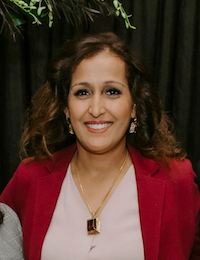 Dr. Anjala S. Krishen
Dr. Anjala S. Krishen, Professor of Marketing and Director of MBA Programs at UNLV, has a B.S. in Electrical Engineering from Rice University, and an M.S. Marketing, MBA, and Ph.D. from Virginia Tech. Krishen held management positions for 13-years before pursuing a doctorate. As of 2020, she published over 60 peer-reviewed journal papers. In addition to other speaking events, in 2016, she gave a TEDx talk (at UNR) titled, "Opposition: The light outside of the dark box," and at UNLV, "Consuming to Creating, Watching to Doing, Seeing to Being." She has received numerous awards for her work including most recently the UNLV Foundation Distinguished Teaching award (2015), the Barrick Scholar Award (2016), the Harold and Muriel Berkman Research Grant Award (2016), and two Faculty Opportunity Awards (2014 and 2016) and most recently the UNLV Alumni Association Outstanding Faculty (2019). She has completed over 70 marathons, seven ultramarathons, four 100 milers, and has a Taekwondo black belt.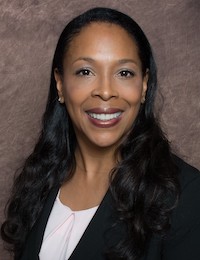 Dr. Alexis Nicole Mootoo
Dr. Alexis Nicole Mootoo serves as Associate Vice President, Resource Management and Community Development for Student Success at the University of South Florida. In her position, she manages $100M of a diverse financial portfolio and is responsible for human resources functions for 800 employees and 2000 students. Her research interests include examining the survival and persistence of institutional and structural racism in liberal spaces in the Americas. She investigated the underpinnings of affirmative action in the United States and in Brazil, comparing its positive and negative effects on Afro-Descendants in publicly funded university systems. Dr. Mootoo also teaches courses in Africana Studies focusing on Racism in American Society and issues of Black women in America, Political Science, Latin American Studies for the USF School of Interdisciplinary & Global Studies, and American Culture and Introduction to the Humanities in USF's Department of Humanities. Pursuant to student outcry after the death of George Floyd, she created a course called Prejudice, Stigma and Racial Consciousness at the behest of students demanding more instructional opportunities delving into racism and prejudice. Most recently, Dr. Mootoo collaborated with USF Muma College of Business, the Tampa Bay Lightning and Jabil to create a diversity, equity and inclusion in the workplace certificate program, a program based on the tenets of the 1964 Civil Rights Act and Title VII.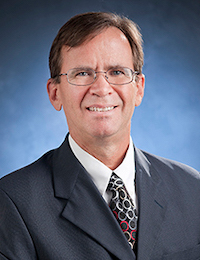 Dr. Robert K. Toutkoushian
Robert K. Toutkoushian is a Professor of Higher Education in the Institute of Higher Education at the University of Georgia. He earned a Ph.D. in economics from Indiana University and has since specialized in conducting research on issues pertaining to faculty compensation. To date, he has published twelve articles in peer-reviewed academic journals, four chapters in edited books, and two edited books on issues relating to faculty compensation. Dr. Toutkoushian has conducted salary equity studies for several institutions including the University of Minnesota, Dartmouth College, the University of Missouri, and Villanova University, and has served as an expert witness in several salary equity cases in academe. Prior to becoming a faculty member, Dr. Toutkoushian worked in the field of institutional research at the University of Minnesota and the University System of New Hampshire. He regularly teaches workshops for institutional researchers on how to conduct salary equity studies at their institutions.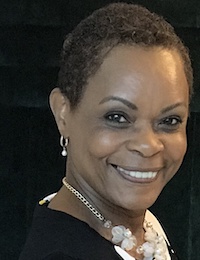 Dr. Deanne Williams-Bryant (Moderator)
Dr. Deanne Williams-Bryant is the founding Dean, Professor, and Chief Academic Officer of the Bob Billingslea School of Hospitality Management. A seasoned hospitality educator, she has served in many roles in both the instructional and administrative sectors of hospitality and Tourism education while being an active member of both state and local Tourism Associations and the campus community. With a myriad of professional affiliations, Dr. Williams-Bryant has demonstrated a commitment to teaching excellence with an accomplished record of research, scholarship, and community service. She is experienced in developing innovative and relevant educational curriculum to prepare graduates for careers in the global hospitality industry. Dr. Williams Bryant's expertise in accreditation is evidenced by her service and leadership as a standing Commissioner for ACPHA; The Accreditation Commission for Programs in Hospitality Administration. She served as the President of the HBCU Hospitality Management Consortium, Board member for ICHRIE responsible for establishing the Research and Teaching Academies, and was awarded the Stevenson Fletcher award for Excellence in Hospitality Higher Education.
---
"The Impact of Artificial Intelligence/Robots on Education"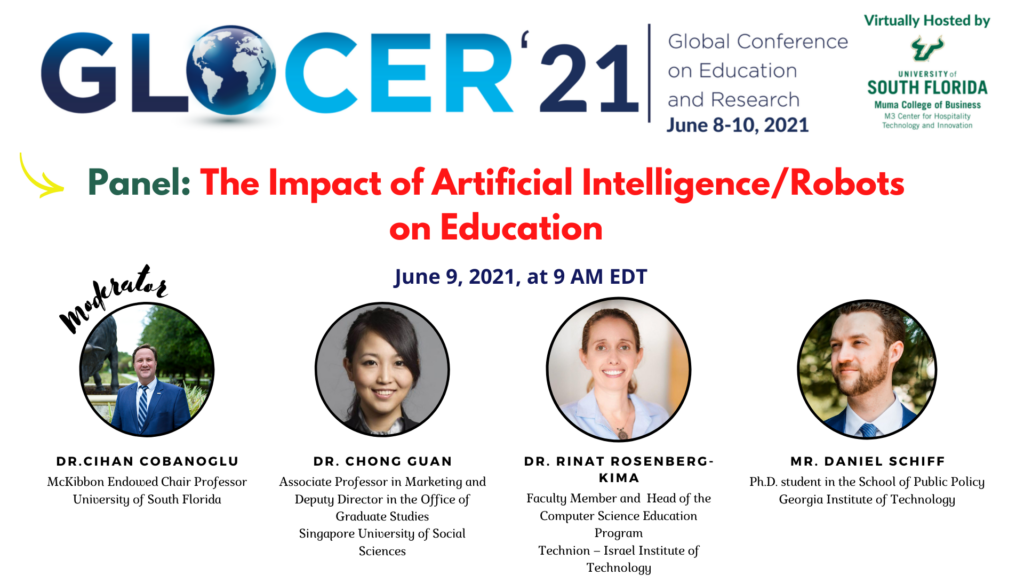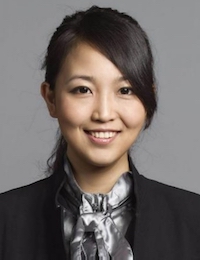 Dr. Chong Guan
Chong Guan is Associate Professor in Marketing and Deputy Director in the Office of Graduate Studies, Singapore University of Social Sciences (SUSS), Singapore. Chong completed her Ph.D. in Marketing at Nanyang Business School, Nanyang Technological University, and her undergraduate studies in Marketing at Guanghua School of Management, Peking University, China. Her research interests lie in the area of consumer decision-making on digital platforms. Her publications appear in leading journals such as the European Journal of Marketing, Journal of Interactive Marketing, Journal of Business Research, Telecommunications Policy, Psychology & Marketing, and DATABASE. She is an editorial board member of Internet Research. Chong has taught various digital marketing courses at the undergraduate, graduate, and executive levels. She has consulted business practices and conducted corporate trainings on social media analytics, AI in marketing, and other emerging areas.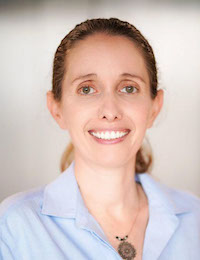 Dr. Rinat Rosenberg-Kima

Dr. Rinat Rosenberg-Kima is the Head of the Mindful Learning Technologies Lab in the Faculty of Education in Science and Technology at the Technion – Israel Institute of Technology, where she also serves as the Head of the Computer Science Education Program. Her research at the Mindful Learning Technologies Lab combines Human-Robot Interaction, Computer Science Education, and Instructional Design, with a particular interest in the relationships between mind, cognition, and affect. Rinat completed her BA in Computer Science and Economics at Tel-Aviv University, her MA in Psychology at Tel-Aviv University, and her Ph.D. in Educational Psychology and Learning Systems at Florida State University. Previously, she led the analytics team in a science education digital curriculum development project at the Lawrence Hall of Science, UC Berkeley.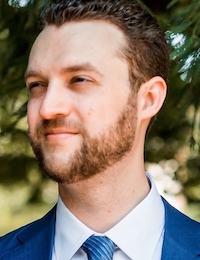 Mr. Daniel Schiff
Daniel Schiff is a Ph.D. student in the School of Public Policy at the Georgia Institute of Technology where he studies the social, ethical, and policy implications of artificial intelligence. Previously, he served as the Director of Research, Evaluation, and Planning at the Philadelphia Education Fund. Daniel studied Philosophy at Princeton University, focusing on robotics and intelligent systems, before completing a Master's in Social Policy at the University of Pennsylvania. He has published in venues such as AI & Society, IEEE Transactions on Technology & Society, the Journal of Engineering Education, the AMA Journal of Medical Ethics, and Nanotechnology.
–
---
"Diversity, Equity, and Inclusion in the Classroom: Instruction for Instructors"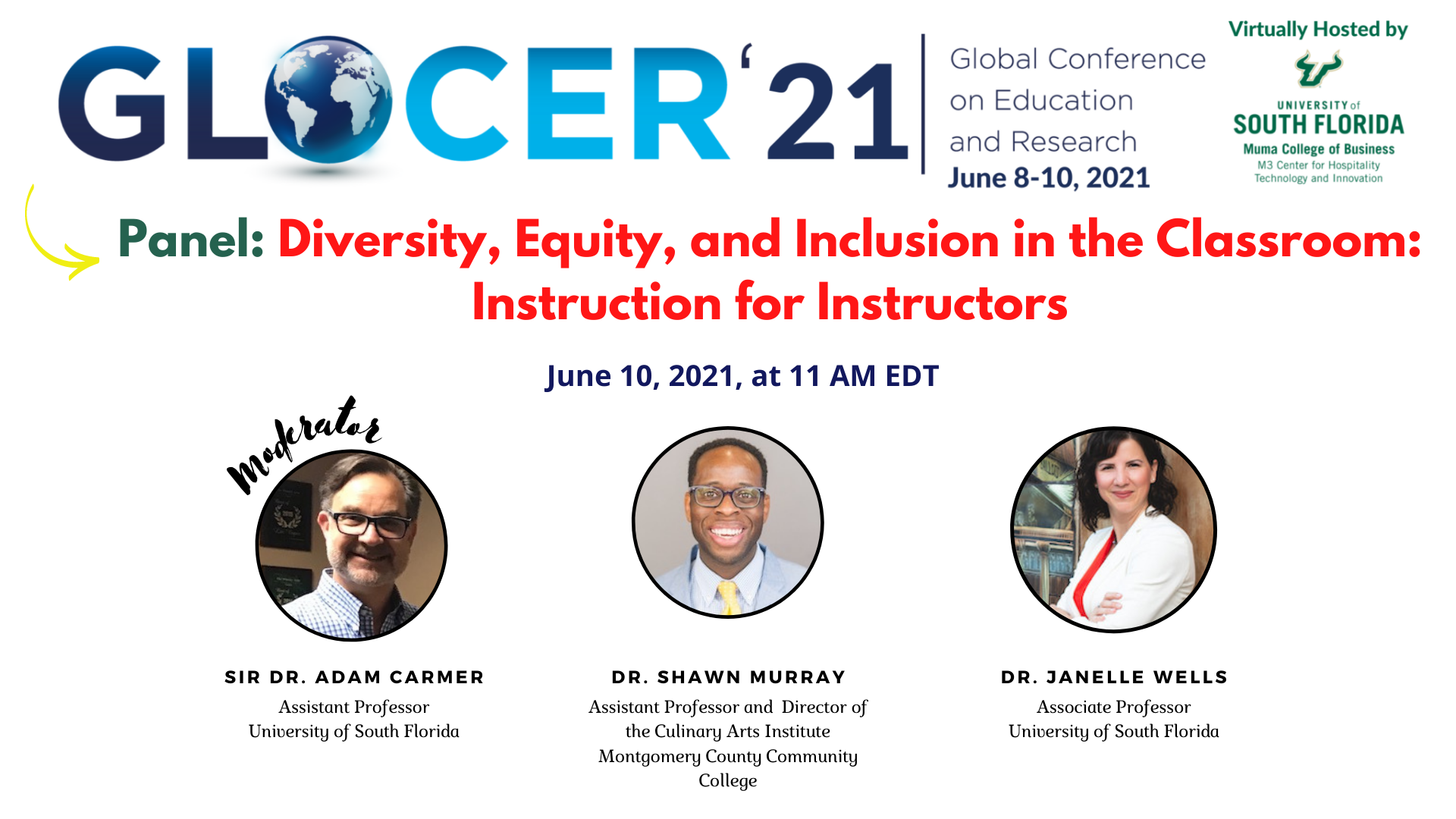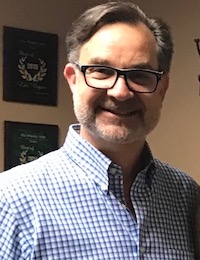 Sir Dr. Adam Carmer (Moderator)
Sir Dr. Adam Carmer is an Assistant Professor in the USF School of Hospitality & Tourism Management Program. As an entrepreneur and educator for over 30 years, Dr. Carmer practices what he preaches. Specializing in creating new pedagogy, filling holes on the shelf with Hospitality products, and sharing his experiences and insight with others defines the trajectory of Dr. Carmer. Hospitality always at the core, with a keen eye on the community. Sustainability, mentoring, and leading by example in the Diversity, Equity & Inclusion space are exemplars of his career. Sir Adam opened the first non-gaming bar in Las Vegas, the first certified green restaurant in the history of Nevada, the largest beer bar in the country, and the largest whisky bar in the country while hiring and promoting, and partnering with underrepresented segments of our communities. Sir Adam opened Treasure Island Hotel & Casino, helped redefine the Mirage, Bellagio, Harrah's, and the MGM prior to branching out on his own to add hospitality-driven concepts in Las Vegas. In 2008 Dr. Carmer developed the Carmer Spirits Tasting Enhancement Method (CSTEM), a revolutionary new pedagogical approach to teach the sensory perception components of beverages. Dr. Carmer was featured in the Los Angeles Times, Forbes, Food & Beverage Magazine, and dozens of other publications for his unique ventures in Hospitality.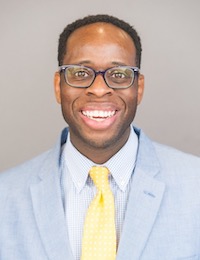 Dr. Shawn Murray
Shawn Andre Murray currently serves as an Assistant Professor of Tourism & Hospitality Management and Interim Director of the Culinary Arts Institute at Montgomery County Community College. Shawn also collaborates with former and current professional athletes serving as a consultant for non-profit management and hospitality-based projects. Shawn brings over 28 years of experience in education, management, hospitality consulting, human resources, sustainability, marketing, culinary, and pastry arts. Shawn has collaborated with major corporations including TD Bank, Starbucks, Colonial Penn, Choice Hotels, Hilton Hotels, Hyatt Hotels, IHG Hotels, and Marriott Hotels assisting these firms with special projects resulting in improved business productivity and positively impacting communities. Shawn serves as a board member and ambassador for PHL Diversity a division of the Philadelphia Convention & Visitors Bureau, the planning committee for the Philadelphia Diversity & Inclusion Conference, and a 30 year plus stakeholder and contributor working with the Pennsylvania NAACP. Shawn has also hosted and served on various panels and events including the Cooking for the Culture debut dinner series celebrating African American chefs. Shawn has been awarded many professional achievements along with national attention being named a Top 20 Degree Producer in Diverse Issues in Higher Education Magazine while serving as a professor and program director at Cheyney University. Shawn has spoken as a motivational speaker and subject content expert for various organizations and schools. Shawn's favorite quote follows: "An individual has not started living until he/she can rise above the narrow confines of their individualistic concerns to the broader concerns of all humanity." Dr. Martin Luther King, Jr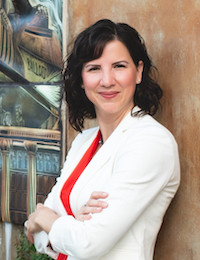 Dr. Janelle Wells
Janelle E. Wells is an Associate Professor in the USF Vinik Sport & Entertainment Management Program. Through her love of sport, Wells earned a collegiate athletic scholarship, progressed into the coaching ranks, and then transcended into the private sector and classroom as a professor of practice. While working full-time as a contracts negotiator and serving as the assistant coach for the Florida Institute of Technology volleyball team, she earned an MBA. She went on to coach volleyball at Indiana University-Purdue University Indianapolis (IUPUI), while teaching as an adjunct at Butler University. After earning her doctorate at the University of Florida and teaching at Florida State University, she joined the faculty at USF. As a lifelong learner, Wells' lived experience in male-dominate and prominent industries stimulated her research in organizational behavior, specifically leadership, career development, and gender equity, which has been published in outlets such as the Journal of Sport Management, the Leadership & Organizational Development Journal, Sport Marketing Quarterly, and the Journal of Intercollegiate Sport. In addition to her 30-plus published articles and book chapters, in 2019 she co-edited the book The Business of Esports: The Wild Wild West on Fire. Putting theory into practice, Wells is the co-founder of WellsQuest, a consulting firm specializing in developing talent to positively disrupt systems, teams, and individuals. Dr. Wells finds fulfillment serving others through USF's Title IX President's Committee and Muma's College of Business DEI Committee. Additionally, she empowers women as a founding member of the Women in Sports and Events (WISE) Tampa Bay, and as a founding Research Fellow for Wasserman's the Collective Think Tank. Dr. Wells most meaningful purpose is raising three active young children with her husband.